Charlie Fellowes
TRAINER
It is very seldom that people can say they are honestly living the dream and clichéd as it may sound, I am lucky enough to be one of those people. From the age of six, I started to develop an infatuation with the magical combination of intense competition and nature at its magisterial best.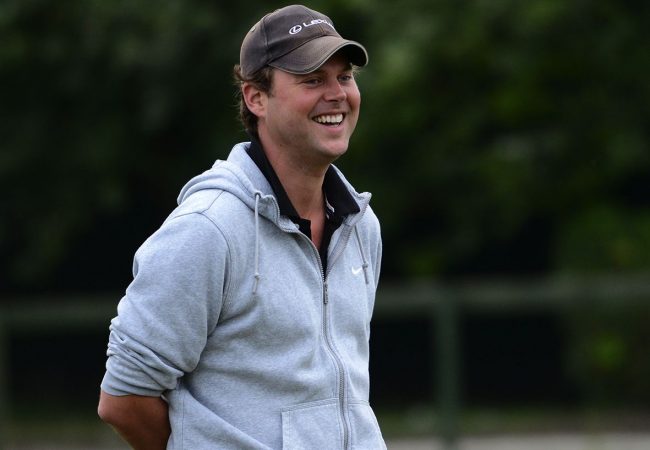 I've been lucky enough to work with some of the great horsemen of our time, as stints with the likes of James Fanshawe, Lee Freedman and Nicky Henderson moulded my beliefs on how humans can eek the best out of an animal that is more intelligent than I ever thought imaginable.
In 2014 I first took out my training licence and was based at Saffron House Stables. In 2014 I moved from the Hamilton Road to St Gatien Cottage Stables on the Bury Side of town. The continued success I have had resulted in increased horse numbers and halfway through the 2019 season, we moved the operation across town into the beautiful Bedford House Stables on the Bury Road.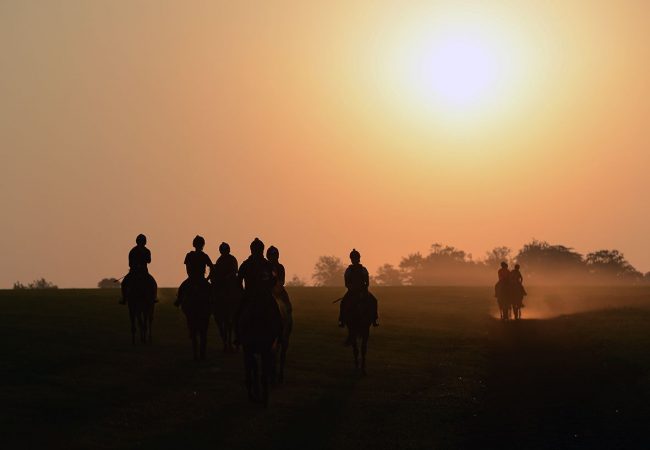 My career so far has had many highlights along the way. My first ever runner Barbary resulted in a winner, Wet Sail ran at the 2014 Breeders Cup meeting, and Kasseopia finished in second-place at Woodbine racecourse in Canada. Moonlit Show provided the yard with its first stakes win when taking the Blenheim Stakes at Fairyhouse, while other fillies to have thrived in the yard and to have achieved black type include Mia Tesoro, This Is The Day, Carolinae and Crimson Rosette. Then who could forget that amazing day in June 2017 when Endless Acres raced so incredibly well, to finish second in the Ascot Stakes at the Royal meeting.
2019 was a fantastic year, totalling 33 UK winners under rules and 2 winners overseas which came from Escalator in Dubai and Prince Of Arran in Australia. We also achieved a record-breaking win in the Magnolia Cup when Khadijah Mellah (who was the first female jockey to ride in a hijab) steered home Haverland and the most memorable day for the team being when Thanks Be won the Sandringham Stakes at Royal Ascot. Other successes include Carnwennan winning the Northumberland Vase, King Carney winning the Listed Silver Tankard Listed Stakes, Maid For Life winning at Glorious Goodwood and King Ottokar's third place finish in the Hampton Court Stakes at Royal Ascot. Mayfair Spirit also deserves recognition for providing the team with five wins. The horse of the season could only be recognised as Prince Of Arran with three exceptional runs in Australia finishing placed in the Herbert Power Stakes, followed by victory in the Geelong Cup to secure a start in the Melbourne Cup, where he finished a fantastic second place. I can assure you we will be doing everything within our powers to go one better this year.
2020 sees me entering my sixth season as a trainer and has been kickstarted again with Prince Of Arran adding another stamp to his passport finishing third in the Longines Turf Handicap at The Saudi Cup Meeting and four winners on the all-weather. With this in mind, 2020 promises to be even more exciting than the last as, we strive to continue to beat our prize money and winners' tallies for the sixth consecutive year.